Public engagement with science online in local communities
by Ilan Chabay, Yaela N Golumbic, Bruce Lewenstein and Giuseppe Pellegrini, PUS blog
Ilan Chabay, Yaela N Golumbic, Bruce Lewenstein, Giuseppe Pellegrini
An Arctic community seeks to understand how to use and benefit from new climate models prepared by another country's meteorological service and distributed online. Residents of two neighbouring countries address complex environmental, technological, and civic implications of a new high-speed train line connecting them, using both physical demonstrations and social media. Activists opposed to the construction of a new natural gas production plant collect and disseminate information through WhatsApp and Facebook about pollution associated with similar plants – as well as organize public actions.
Each of these examples shows the complexity of analyzing "public engagement with science, both online and off" in the context of communities addressing problems in their local context. The scientific topics vary from global mathematical models to local ecological measurements; the information flows range from print pamphlets to WhatsApp and Facebook groups; the stakeholders range from government agencies to research institutions to community groups to local governments.
From this complexity emerge recurring questions: How do different stakeholders within communities get information? How do they share information? How do the different sources of information acquire (or lose) authority? Who listens to whom, how, and to what effect? The online component adds another layer: Who has access? Is all access the same? Who controls or shapes the digital discussions? How do different sites for discussion – WhatsApp, Facebook, an agency blog – compare in their operation, both among themselves and in relation to more traditional sites for discussion such as city halls and school auditoriums?
Yet the core question remains the same: How do communities engage with science and scientists engage with each other to address critical societal needs?
As we examined a series of examples, we found recurring themes:
Information sources: Some information comes from sources traditionally given authority, such as government agencies or scientific journals. Other information comes from local data gathered by citizens, sometimes with the help of scientists, often without that help. Some information may come from the traditional, cultural knowledge of indigenous people, others from those who have learned from practices spanning lifetimes. Different stakeholders may trust or reject information from different sources. Questions of credibility and sourcing may affect information that comes from online sites.
Information ecology: Information in communities moves among different locales, both online and offline. A discussion at the café may be summarized on Facebook, which someone retweets with a link to an article s/he perceives to be relevant. These ecologies need analysis.
Access: Not everyone has online access. And even those who do have access don't have the same kinds of access – local governments may limit access to some sites, Internet connectivity may be inconsistent, basic literacy may vary.
Relationship with science: Different communities may have different relationships with science. Some may see science as a source of authority and value; others may question science, especially if there is a history of scientific institutions behaving unacceptably; some may reject science as antithetical to their worldview or identity; and yet others may have so little access to science that they don't see it as a source of authority or value at all.
We illustrated these themes using three cases, described at length at the end of this post. We start with a long-standing case study of the NO TAV High-Speed Rail in Italy, followed by a recent case of the natural gas processing facility in Israel, and finally studies of local consequences, modelling, and global interdependencies of climate change in the Arctic.
The three cases described, show that the request for information varies according to the stages and contexts in which disputes arise. In the case of environmental conflicts, the demand for information increases as the topic becomes hot and emotions run high, as this mobilizes participants and sustains the process over time. This often leads the techno-scientific motivations fading into the background, while socio-political considerations are often used to create opposing views and groups.
In this scenario, the use of social media serves to amplify contrasts, rather than to create a space for open dialogue and mutual learning. This is partially true because individual voices take up specific points or elements in a complex issue, thus accentuating only that isolated element in the more complex and nuanced whole. This results in arbitrarily reducing the complexity. Consequently, it is difficult to determine who leads the discourse and usually different parties denounce a lack of access to useful information causing a dialogue of deafness.
From another point of view, web media, such Instagram and YouTube, may serve as an amplifier of the reality by providing striking images, video and interviews that document the controversy at stake. On one hand, this could increase complexity by offering stakeholders an even wider picture than they normally can see for themselves. On the other hand, it could amplify only particular elements at the expense of a holistic view, again providing an arbitrary reduction in complexity and perhaps overly simplistic perspectives.
We conclude that by using online tools for communicating complex combined societal and scientific issues, many important features are overlooked or oversimplified. This is true both in larger scale and in local communities. The different ways of managing communication of complexity represent the many opportunities for public engagement online and off and consequently the need for proper use of the multiplicity of online and offline tools. The main challenge for science communicators is to bring the different sources and voices of science, society, and value knowledge into open, constructive engagement.
The NO TAV High Speed Rail Italian Case
The NO TAV movement is based in the Susa Valley in Piedmont (Western Italy) and opposed the creation of a new high-speed railway line between Turin and Lyon in France in the nineties. This line is part of an EU project which plans to connect Lyon to Budapest and then onto Ukraine.
The movement sustains a radical opposition to new high-speed railway lines in the valley, claiming it is completely useless and not needed, its only purpose being the profit of the many private companies that have shares in it.
Since the 2000′s local people have long resisted the rail link, fearing damage to aquifers, as well as the possible release of asbestos and radioactive materials during the excavation. They also questioned the economic sense of a project that required an initial outlay of nearly $12 billion.
After 2003, a dialogue between the various social partners began to try and build a shared high-speed line project. The government called an expert to moderate a process of debate between the various factions in 2006. The commissioner, Mario Virano, appointed by the Italian government, coordinated the activities of an observatory that is still working to create a dialogue between the various stakeholders. The work of the observatory was very difficult and challenged by civil society organizations given that documents transparency was partially guaranteed and limited participation of valley's mayors.
Information ecology
Local communities have access to information on the observatory website and different media and the opportunity to be in contact with all stakeholders. During the years many meetings were held involving citizens, local authorities, civil society organizations and experts. All of the technical experts, mayors and citizens started looking for newsstands (and subsequently the Web) sources that were better supplied with information: e.g., the reports of the Wall Street Journal and the Financial Times that indicated a chain of failures for the companies involved in the ill-conceived Eurotunnel. The spread of news through the online channels has also progressively increased.
The Lyon-Turin Environmental Observatory mentioned above, established by a decree of the President of the Italian Government in 2006, is the institutional group formed by national and local public administration which collects all the instances involved in the creation of the Nuova Linea Torino-Lione (NLTL). The observatory informs and consults the local population in an effort to improve the local debate. This process has been activated to rectify an initial lack of communication on design, technical and economic features of the project. Local media, political and advocacy groups were capable of providing information.
The NO TAV movement, formed in the nineties, has developed an effective communicative strategy over time by increasing its presence in the media and progressively in the social networks starting from 2007.
From a communication point of view, the case is relevant because it is alongside an off-line community that offers demonstrations and mobilizations typical of protest movements, and has formed a community of many Italian and international groups that have produced great access to different groups of citizens.
Facebook and Telnet are the most common social networking used to spread the news and technical aspects of the Torino-Lyon high-speed rail line. Online communication has enabled more communities to be formed and strengthened the identity of the movements that oppose the high-speed line in various parts of Italy.
Access
The analysis of the NO TAV case reveals a significant difference between off-line communities and online communities. From the point of view of the contents, it is noted that the off-line community is the one that has dealt more broadly with the technical-scientific themes by contacting and engaging many experts, both in an institutional and informal manner, attracting the activities of basic movements of citizens and institutions born spontaneously in opposition to the construction of the railway line Torino-Lyon. Many initiatives and many documents testify to this effort made in more than ten years of activity.
The online community is mostly characterized by the effort to create membership and highlight mobilization and protest actions by providing information on times and places.
More recently, the online community works to keep alive contacts with the antagonists and seek to raise, in the local and national population, the awareness of a non-essential big infrastructure.
Online and off-line communities have therefore different communication priorities: the former proposes mostly involvement and belonging for a common cause of opposition, the latter highlights political and socio-economic aspects even though public meetings have declined over time.
Relationship with science
From 2000, technical issues have been dealt with by discussing paths and solutions through the involvement of various experts, including professors from the Politecnico di Torino, who have produced studies and have been questioned at various times on issues related to rail traffic and the social, economic and environmental impact on the valley. As is often the case with controversies, opposite theses have been developed. Critics point out the disproportion of investments on this type of lines with respect to their actual use and effectiveness in terms of passenger traffic and limited travel times.
Other studies show that high-speed trains could still be positive developments if they succeeded in attracting and replacing the traffic of polluting vehicles such as cars and aircraft. However, the concerns about the relocation of companies to areas where labour costs are lower, proposed by the NO TAV, or the development of underdeveloped regions, cited by promoters, run counter to historical reality, where high-speed railways have the effect of concentrating work in the major production centres.
There are few discussions on social networks of a technical and scientific nature. This is why, once construction work started in 2011 with many protests, the debate and opposition of the NO TAV movement focused on the radical contrast at the infrastructure, giving room for news on events and presidencies. Particularly disputed is the investment of public money and improper use of the territory.
The scientific and technical aspects have faded since construction work began and the themes of socio-economic impact are now marginal in the public debate.
Only recently a panel of experts has been appointed who will join the mayor of Turin, the largest city near the Val di Susa, to evaluate the realization of the high-speed Turin-Lyon train project given that preparatory work has been completed and the tunnel is being prepared between Italy and France.
The case of natural gas processing facility near Zichron Yaacov, Israel
Israeli national authorities have placed a plan to build a natural gas processing facility 7 Km into the sea, on the cost of Zichron Yaacov town in Israel. This plan has been developing in the past five years with little attention from local residents, until lately when a protest group assembled and started to raise public awareness to the topic. Local activists opposing this plan are very active on social platforms, creating a campaign combining online and offline activities.
This campaign has been extremely successful in raising awareness to the topic. In just 1-2 months, the case has turned from an unknown topic for most residents to a main discussion topic throughout the town. Residents are forced to form an opinion due to the public pressure on social media and other online forms. This triggers a secondary search of information (usually done online) by residents trying to form their own informed opinion on the topic.
Information sources
A citizen protest group formed exclusively for opposing the development of industry in the area gathers much of the information on the topic. The information is posted online and includes scientific information, governmental decisions and legislation on the topic, and an alternative plan suggested by the protest group backed by scientific evidence.
Despite the large amounts of data provided by the protest group, many citizens remain confused and have a hard time forming an opinion. This is mainly due to the governments' position that the industry plant does not pose a hazard and that cautionary steps are being taken.
Information ecology
Information is distributed in both on and offline methods. Offline methods include hanging large signs across the town for raising public awareness, with slogans such as: "No to the chemical industry and to risking our lives", organizing citizen information meetings and organizing weekly demonstrations.
Online methods include website and social platform such as Facebook and WhatsApp groups, where information is spread in a snowball form. Existing WhatsApp groups are utilized for sending messages to people, in addition to creating new specific groups for distributing information and discussion on the topics. This method of distributing information is extremely useful in reaching large audiences since the groups utilized are generally large and diverse (for example: school groups, workplace groups etc.). Types of information include general opposing slogans such as "Is this the view you want to see from your window?!", information on demonstrations and discussion panels conducted in the area, and legislation and scientific information and reports. More detailed information can be found on the protest website and dedicated facebook page. Some of the local activists search for additional information online and spread it using the described social platforms. In addition, an online petition was formed urging residents to oppose the development of industry in the area.
Access
Zichron Yaacov is a high sociodemographic town, listed in cluster 8 out of 10 on the national socio-economic index. Residents of the town are generally (although not exclusively) of high income and educated population. This means their access to online sources is generally high, whether on a personal computer or using a smartphone. This high access makes the use of online resources easy and effective and assists interested parties in reaching their target audience.
Considering Zichron Yaacov as a high socio-economic town, with many highly-educated residents, science is a major factor in this debate. Indeed much of the information provided by the protest group considers the scientific evidence in both their opposing and supporting arguments. Scientific and environmental arguments form the base of the debate: if and where the industry should be developed. However, the scientific claims are not settled and are open to debate between protest groups and governmental officials, each claiming science supports their claims. In addition, non-scientific factors are also considered, such as landscape, housing prices, and state security.
Currently, the governmental decision to build a natural gas processing facility is in place, however, the protest group hope to change this decision and offers an alternative to building this facility 120 Km offshore.
Arctic challenges in coping with impacts of global climate change
Global climate change is having rapid and profound impacts on Arctic communities across the entire circumpolar North. These changes are far more extreme in the Arctic than in lower latitudes and include decreasing sea ice thickness and extent, permafrost thawing, rapid coastal erosion, increasing ship traffic, changing fish populations, and changing economic opportunities and livelihoods from newly accessible resource exploration and extraction that bring with them increasing environmental risk. These changes in the local contexts of communities in the Arctic have resulted in the urgent and critical need for informed decision-making by stakeholders and rights-holders on their visions and options for sustainable futures in the local context.
The challenge is bringing into open, constructive dialogue the diverse stakeholders and rights-holders within and beyond the Arctic. These people and institutions have different forms and levels of relevant knowledge and access to information, resources and time for engaging, expertise, and divergent interests. Crucial in meeting this challenge is the inclusion and unbiased consideration of different sources of information and knowledge, including traditional, cultural, local, and procedural knowledge, as well as natural and social science, law, art, and history relevant to the local context and conditions.
Two projects of the Institute for Advanced Sustainability Studies (IASS) in Potsdam, Germany serve as examples to illustrate the approaches to meeting the challenges of the Arctic in regard to information sources, access, and relationship to natural and social science.
One is a new EU Horizon project called "Blue- Action" (coordinated by the Danish Meteorological Institute, with collaborators from many research institutions, including the IASS) connects improved natural science predictive capabilities with the needs of Arctic stakeholders and rights-holders for better predictions of Arctic conditions in regard to their infrastructure planning, livelihood activities, and economic impacts.
Blue-Action takes a transdisciplinary approach, bridging scientific understanding within Arctic climate, weather and risk management research, with key stakeholder knowledge of the impacts of climatic weather extremes and hazardous events in their particular contexts. In dialogue with users, Blue-Arctic takes stock of existing knowledge about cross-sectoral impacts and vulnerabilities with respect to the occurrence of these events when associated with weather and climate predictions. The project develops and values climate services that are relevant to stakeholders and rights-holders as end-users.
Blue-Action brings scientists together with carefully selected stakeholders (including governing bodies and SMEs) to co- develop novel climate-service products that "translate" the new methodologies, model outputs and improved modelling skill developed in the project into societal and sector-relevant outputs providing the user oriented and driven basis for a wider climate- service scope.
Five case studies address:
tourism;
temperature-related human mortality;
risks of extreme weather for shipping;
risks of extreme weather for fisheries;
risks of extreme weather for Arctic resource extraction.
For each case study and sector, new and innovative climate- service products are being developed based on beyond-state-of- the-art models that link the physical environment with the relevant outcome. The close dialogue with relevant end-users (stakeholders) initiated in the early stages will increase the value of these products to both stakeholders and end-users.
These products will then be used as a platform for communicating the results of Blue-Action and the potential of climate services to the sector and the wider community.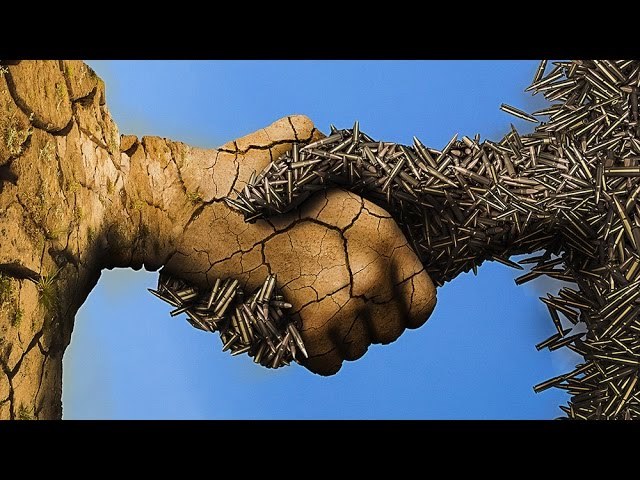 Global Change and Arctic Sustainable Transformations
A second Arctic-focused project of the IASS that shares similar aspects of dialogue among stakeholders in and beyond the Arctic is the "Global Change and Arctic Sustainable Transformations (GloCAST)" project, which studies interactions between global change processes and local developments in the Arctic. The scope of this research extends to the role of actors from beyond the Arctic region, with a particular focus on the European Union and Russia.
To what extent are local and foreign actors aware of the risks arising from the transformation of the Arctic region?
What narratives of sustainable development guide their policymaking efforts?
The project seeks both to clarify the responsibilities, obligations and rights of these actors and to enhance their ability to shape transformations towards sustainability in the Arctic region. These research activities will also support the development of governance instruments with the capacity to establish higher sustainability standards for extractive industries in the Arctic. The Arctic Council and its Working Group on Sustainable Development, which includes researchers from the GloCAST team, will play a central role in this effort.
Here too, the tensions between knowledge sources, access (including due to political constraints), path dependence and history of trust in science and differential treatment of stakeholders and rights-holders will figure significantly in the development of this project.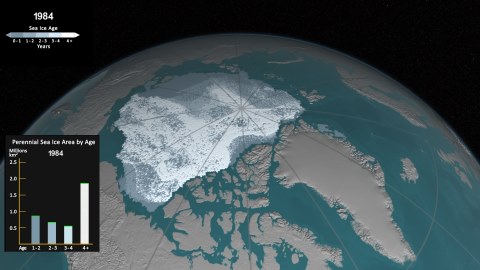 Leggi l'articolo completo pubblicato sul PUS blog.